Cameron originally hails from Calgary but has most recently been living in Vancouver after graduating from Emily Carr University with a bachelor's degree in 2D and Experimental Animation. Her films have screened across North America, as well as in France and New Zealand. Her film practice consists of an amalgamation of physical materials, with a focus on 2D media on paper, including ink, pencil crayon and pastels.
---
between you and me (2023)
---
"between you and me" was my senior film at Emily Carr University, using my old journals from 2018-now. Working chronologically, I started this film using replacement animation techniques, experimenting with patterns in text and dates throughout my journals, and expanded that into a more linear journey. The sound design was completed alongside the animation; and included mouth sounds, tapping noises, and a lot of asmr whispers of me reciting old entires.
I explored a variety of different mixed media within each page; on the left, these 'waves' for example, were created with smudging oil pastel and continuous layering.
I used a macro-lens camera, which allowed me to take very close-up images of each page/frame; so almost every page in my journal had multiple frames on one page.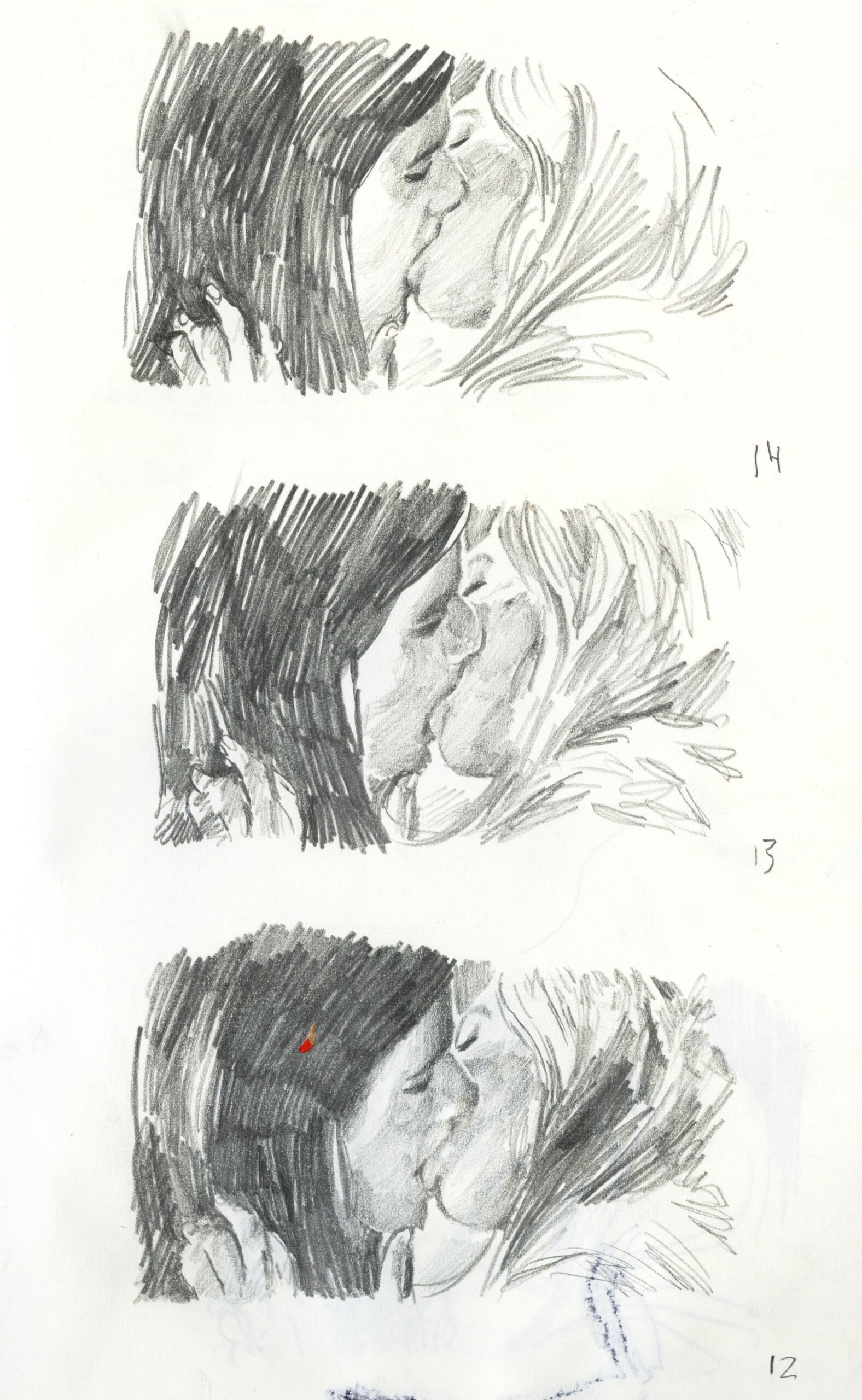 For more elaborate animation, I would roughly map out my frames using Toon Boom Harmony, and then used a mini projector to project the image onto my sketchbook to trace. This was such a tedious process with the projector, so to save time I ended up just using an onion skin setting on DragonFrame and 'eyeballed' it and traced the onion skin on my sketchbook while looking at the screen. The kiss on the left was done using a projector, and the little egg man below was done using Dragon frame + onion skins and blood and tears and sweat.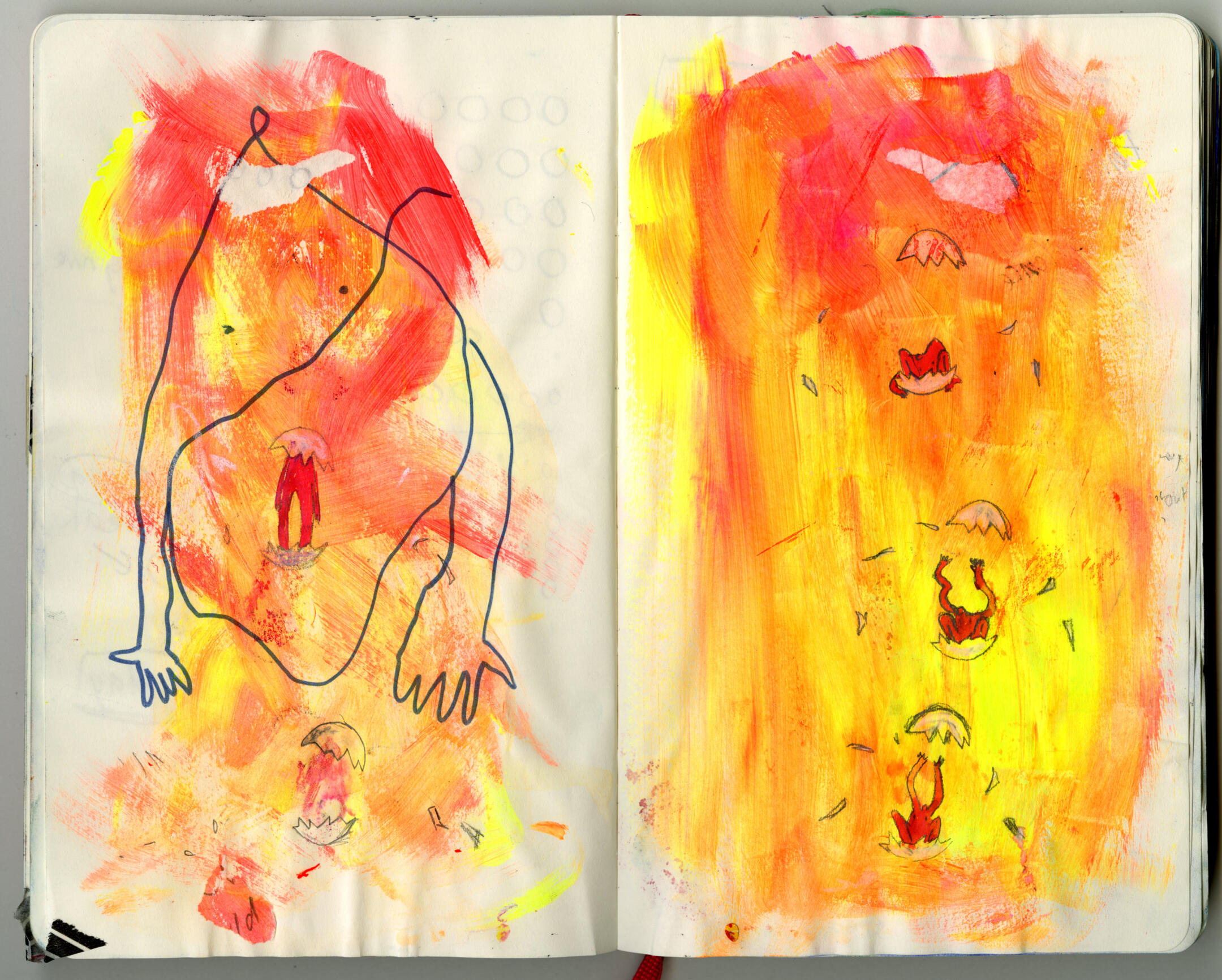 In the end, I had about 2 thousand frames, and used hundreds of sketchbook/journal pages covered with this film.What was not included in the film: a scene where I set my sketchbook pages on fire (less delirious minds prevail), an elaborate cuddle sequence where two characters were mangled together (spent ages animating this to not include it in the film), and a flipthrough of 20 journals in 24fps which I had animated the summer prior, as well as hours of unused tests and experiments that didn't make the cut.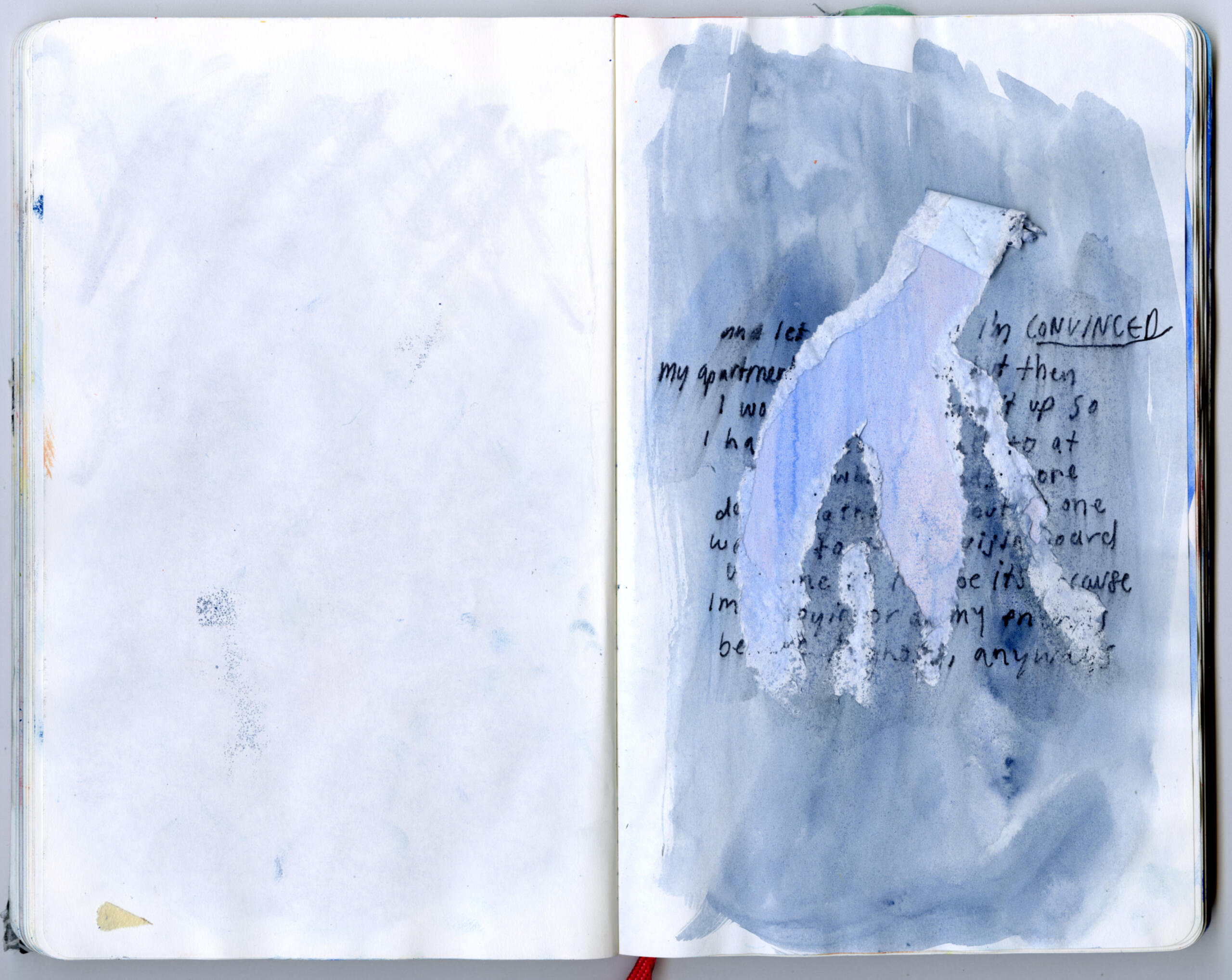 Check out my other films below:
Screenings + AwardsPresident's Media Award (500$) Emily Carr University
Best Experimental Animation + Best Sound Design - Emily Carr University
Cannes World Film Festival - Semi-Finalist
VIFF Official Selection
OAIF Official Selection
Antimatter Official Selection
World Festival of Animated Film Varna Official Selection
Student World Impact Film Festival- Semi-Finalist
Sweaty Eyeballs Animation Festival Official Selection
Check out my other films below:
"you feel soft" 2022
Still in a festival circuit, 'you feel soft' will be released on VIMEO this October, preceeding its VIFF screening on October 6th 2023.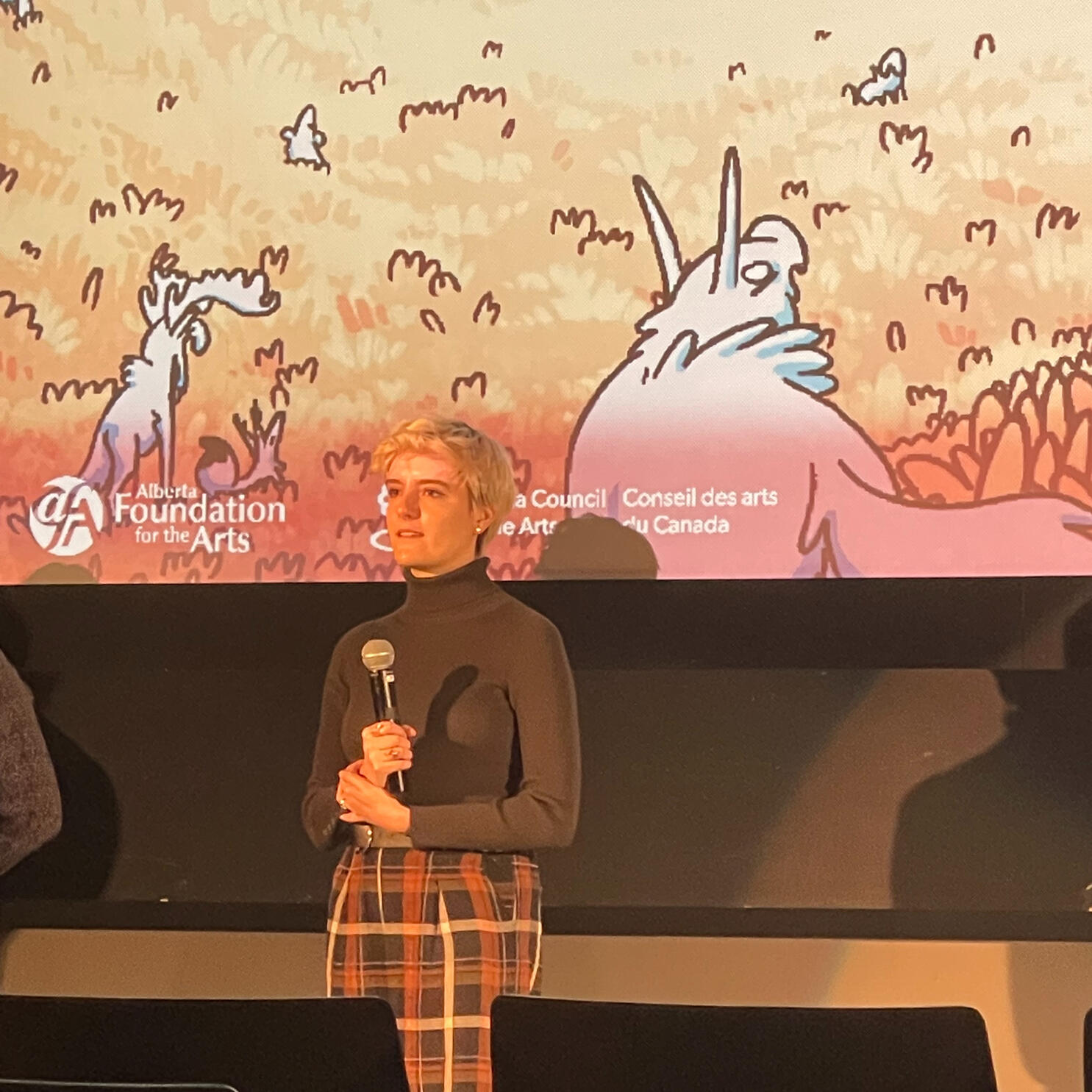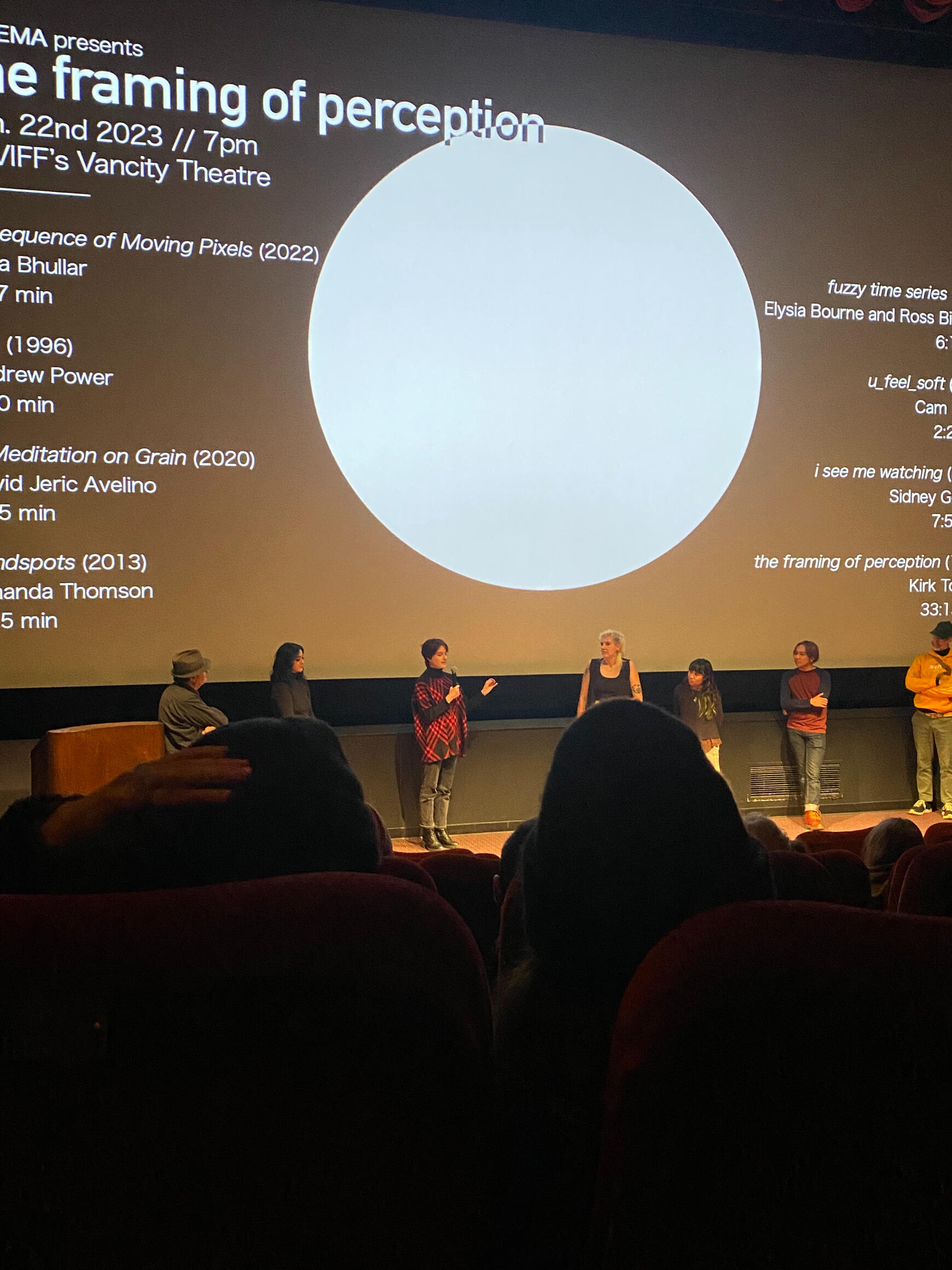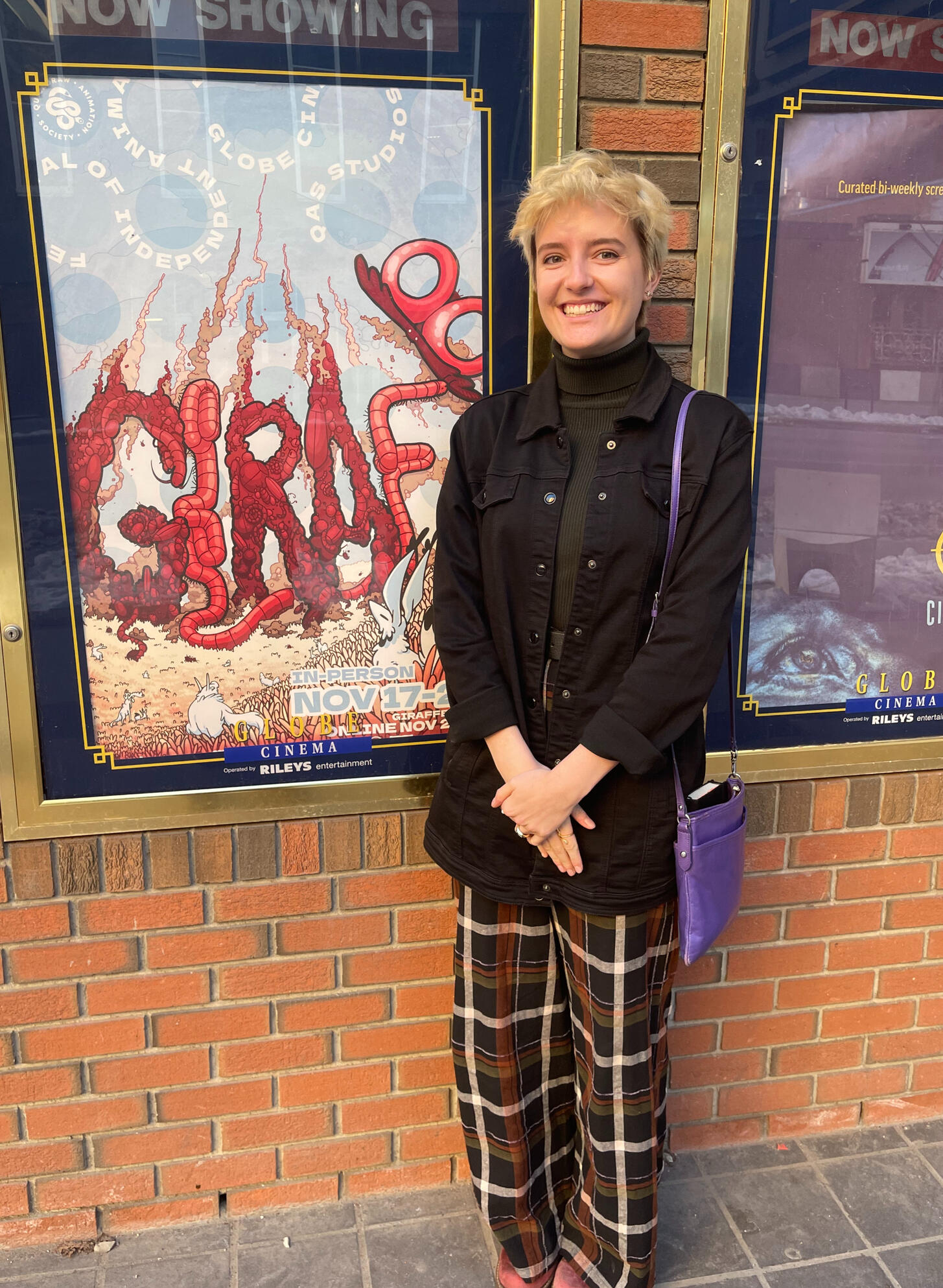 "You feel soft" was created for Dr. Alla Gadassik's "Animate Material" workshop, in the timespan of 6 months. Using only graphite as a material for this film, I experimented with kneadable graphite, water soluble graphite, graphite powder, sticks, and regular old pencils. The inspiration for this film was born from the kinesthetic connection I had working with graphite, embracing the delicate yet versatile nature of its texture and substance, all intertwined with my personal journey in life + relationships. Frames from this film have secret messages written, or tiny people and faces that are hard to catch on first watch, which also inspired my latest film, "between you and me," which has many secrets on every frame.The beautiful music in this film was composed by my talented dad, Dave Kletke, who worked alongside me to effortlessly create a gorgeous melody that aligned with my animation and helped me shape the ending of this film.I had the privilege of premiering this film at the GIRAF 2022 festival in my hometown as part of a carefully curated program by Alla Gadassik titled "Graphite! Animated Traces." I also had the opportunity to engage in a Q&A session following the screening. This program also screened at the Govett-Brewster Art Gallery in New Plymouth (New Zealand) on December 2022.Earlier this year, I had the honour of participating in another Q&A session and screening event, hosted at VIFF's Vancity Theatre. This engaging occasion was part of XINEMA's program, "The Framing of Perception," which was another great curated show! For more on this film, check out these links:[https://gadassik.com/2023/02/28/graphite-animated-]https://viff.org/whats-on/viff23-you-feel-soft/
Screenings + AwardsGIRAF (2022) Official Selection
Cannes shorts Official Selection + Best Experimental Short
FairyTales Film Festival Official Selection
Xinema Official Selection
AltFF Alternative Festival Official Selection + Nomination
Eyes Wide Open Experimental Film Festival Official Selection
VIFF (2023) Official Selection
Check out my other films below:
watch your step!
"watch your step" (2022) was a short experimental film exploring ink on acetate paper over a light table, using a macro-lens camera to capture very close-up images. The tiny people that appear intermittently throughout the film were created by scratching into acrylic paint on acetate paper with a tiny nail! This film was inspired by the hussle and bussle of morning transit in Vancouver, which also inspired the jazzy music for this piece.
For more sketchbook pages, visit my instagram:
24 Hour Film Competition
In November of 2022 my friends and I participated in a "24 Hour Animation Contest for Students" to create a 30-second film based on the theme- 'what will the world look like in 100 years.' Using under the camera techniques and collage, we created a really fun experimental piece revolving around a cockroach and the end of the world.Groupmates:Dex Giese
Andy Gomez
Dylan Campbell
Nico Kershaw
Behind the scenes:
---